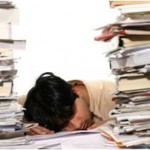 The first time a person receiving Social Security Disability Benefits receives a notice of Continuing Disability Review they may panic and think they're in danger of losing their benefits. Before you panic, read the following three reasons for a Continuing Disability Review:
Anyone that receives disability benefits will, after a time, have their case reviewed and be asked to provide proof that they have not improved enough to be able to work. The Social Security Administration (SSA) approaches the review with the mindset that improvement has taken place and the person can work.
Any child receiving Supplemental Security Income will automatically have a Continuing Disability Review when they turn 18.
An Administrative Law Judge may order a review if he granted benefits initially, but believed improvement was possible within a year or two.
To prepare for a review, a letter from a doctor stating there has been no improvement is usually sufficient to prevent benefit termination. Sometimes SSA will ask for a second doctor's opinion. Reviews are more likely to be performed for claimants under the age of 50; also certain serious or terminal conditions are never reviewed.
Getting Legal Help
If you or a loved one needs to pursue a disability claim, wishes to discuss claim eligibility or needs representation at a hearing for benefits, give Disability Professionals a call at 855-201-9569 or email DisabilityProfessionals to set up your appointment today.