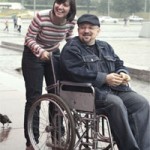 Attorneys representing clients in Social Security disability matters often encounter the most vexing stage of the process—the Appeals Council. For many, the machinations of the Appeals Council remain shrouded in mystery. Generally, an attorney files a request for review, submits new evidence, and then prays that the stars align for a remand.
Every attorney has different advice on how to approach an appeal with the Appeals Council. My advice can be boiled down to three key points:
Be Brief With Your Brief
A typical case at the Appeals Council is likely to receive less than 15 minutes of paper review. Because of this, your primary focus should be writing a compact, concise brief. Generally, two to three pages of argument should be enough to identify the errors in the ALJ's decision and provide a reason for reversal or remand. Do everything possible to streamline the brief—use bullet points, ordered lists, and bold headings to guide the reader.
Focus on Rules and Regulations...
...not case law when arguing for a remand, rely on Social Security rulings and regulations. The agency appeals judges are likely to be more familiar with agency rules than obscure case law. An ALJ's failure to follow a Social Security ruling or regulation provides a much clearer reason for remand. Also, avoid policy arguments or grasps at sympathy. These will only serve to distract the appeals judge from the core errors identified in your brief.
Submit New Evidence
While the case is stewing at the Appeals Council, continue to submit new evidence. New and material evidence submitted for the first time to the Appeals Council becomes a part of the administrative record. See O'Dell v. Shalala, 44 F.3d 855, 859 (10th Cir. 1994). As a result, even if the Appeals Council denies a request for review, the new evidence is included in the record if the case is appealed further to federal court. This new evidence may then establish whether the ALJ's decision is supported by substantial evidence.
Follow these three tips to best serve your client after an unfavorable decision. Likewise, by pursuing the case aggressively at the Appeals Council level, you can establish a good foothold for a federal appeal.