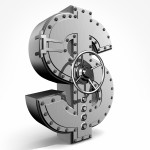 The ranks of the number of workers on permanent disability have grown to a record 8,865,586. In just three years the number increased by one million. In April alone, 76,983 formerly employed workers enrolled in the Social Security Disability Insurance program, according to new data from the Social Security Administration. This year so far, more than 300,000 workers joined the disability program.
For every 100 workers there are not 6.5 workers on disability, and that's double the ratio from twenty years ago, and almost six times the number in 1970. That rapid increase in the number of disability cases, has burdened the SSDI fund with a deficit since 2009, increased the time for an initial determination of benefits to more than a year in most cases, but that should not discourage people from applying for the benefits with the help of a disability benefits professional.
Getting Legal Help
If you or a loved one needs to pursue a disability claim or wishes to discuss claim eligibility, give Disability Professionals a call at 855-201-9569 or email Disability Professionals  to set up your appointment today.