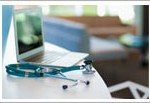 High Blood Pressure, also known as hypertension, affects a 1 in every 3 American adults for a total of 67 million people, according to the Centers for Disease Control and Prevention. Doctors will usually obtain several blood pressure readings at various times of day before diagnosing high blood pressure
If you have been diagnosed with hypertension, you may have difficulty with some tasks, or restrictions from your doctor that prevent you from doing some activities, and feel you are unable to work. However, with the improved treatment for high blood pressure, Social Security is less likely today to approve you for disability benefits for high blood pressure alone. As many people with high blood pressure exhibit few symptoms, the SSA will want to see evidence demonstrating how your high blood pressure negatively affects your ability to work.
Medical evidence needed for high blood pressure
Your medical records must reflect your high blood pressure diagnosis and also including the following:
records of all blood pressure readings taken by your doctor or yourself
results of any other tests that you were given
reports indicating what treatments you have tried, including lifestyle remedies and medications, and what the outcome was
your doctor's notes regarding your reports of any symptoms you experience due to your hypertension, and
complete medical records on any other condition that impacts your ability to work.
After you file your disability application, you'll receive notification of your claims examiner's name and phone number. You may also receive other paperwork to complete and be called for a telephone interview or sent to a medical examination at the SSA's expense. The most difficult part of the disability process is probably going to be the wait. It will take several months before you receive a decision on your claim.
Should your Social Security disability claim be denied, you will be able to appeal the decision by filing a Request for Reconsideration.
Getting Legal Help
If you or a loved one needs to pursue a disability claim or wishes to discuss claim eligibility, give Disability Professionals a call at 855-201-9569 or email Disability Professionals  to set up your appointment today.