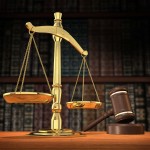 This is a question we receive quite often. Having a professional disability representative to handle your case definitely puts you at an advantage when it comes to your disability hearing and appeals process. One thing Disability Professionals cannot do, however, is speed up the system in order to get a faster decision.
Administrative law judges are assigned hundreds of cases every year, and unfortunately, there is no way of knowing when your case will come up for review and decision.  Having Disability Professionals on your side does, however, ensure that your claim will be as complete as possible when it is filed, which in turn, lessens the likelihood it will be rejected.
If you haven't received a decision within four months, you should check with your contact at Disability Professionals to see if there is a reason, other than the backlog of claims, for the delay. We're here to help and want you to receive your benefits as soon as possible.
Getting Legal Help
If you or a loved one needs to pursue a disability claim or wishes to discuss claim eligibility, give Disability Professionals a call at 855-201-9569 or email DisabilityProfessionals to set up your appointment today.