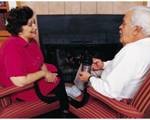 If you think you may qualify for disability benefits, you need to know what the Federal Social Security law defines as a disability.  According to the Social Security Administration (SSA), to receive a disability benefit, you must prove the following:
That you cannot do any substantial work because of your medical condition
This condition or conditions has lasted, or is expected to last, at least 1 year, or to result in your death
The SSA assesses your overall ability to work by using a specific set of regulations and listings describing certain conditions or diseases.  These include:
Musculoskeletal disorders
Growth impairments
Vision disorders
Balance and hearing disorders
Speech disorders
Breathing disorders
Heart and blood vessel diseases
Digestive system diseases
Kidney diseases
Blood and lymphatic diseases
Traumatic brain injuries
Mental disorders
Medical Evidence and Social Security Injuries
Your disability claim must be backed up by sufficient medical evidence to show the extent of your injuries in order to qualify for disability benefits.  The SSA will ask for some or all of the following information:
Your medical assistance number, if applicable
The contact information for the doctor/HMO/therapist that treated the illnesses, injuries, or conditions, or the information for the individual you expect to treat you in the future
A list of hospitals, clinics, or emergency rooms you visited
A list of medications and medical tests you have had
If the evidence is not available or insufficient to make a determination, the agency may request that you be examined by their own doctor or other healthcare professional.
Getting Legal Help
If you or a loved one needs to pursue a disability claim or wishes to discuss claim eligibility, give Disability Professionals a call at 855-201-9569 or email DisabilityProfessionals to set up your appointment today.