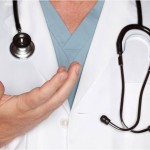 Hepatitis is an infectious virus that can cause severe liver damage. Currently Hepatitis C has no vaccine, and is one of the more damaging forms of the virus. Over time, it causes the liver to swell and form scar tissue, called cirrhosis, and may ultimately cause liver failure. People who contract Hepatitis C may eventually be eligible for liver transplant.
There is no cure for Hepatitis C, but there are drugs that effectively help manage the symptoms. Both the disease and the treatment come with debilitating side effects, such as overwhelming fatigue, anemia, insomnia, fever, nausea or vomiting, depression, and memory and concentration deficits.
If you have been diagnosed with hepatitis C and chronic liver disease, you may qualify for Social Security disability benefits under the listing for liver disease. If medical tests and records do not indicate that you have liver damage, they'll need to show that hepatitis C or medication side effects make it difficult for you to work.
How to Qualify for Benefits with Hep C and the Chronic Liver Disease Listing
To qualify for disability benefits under the chronic liver disease listing, your medical records must show a diagnosis of liver disease and you must have experienced a complication such as internal bleeding, fluid in the peritoneal or pleural cavity, or hepatorenal or hepatopulmonary syndrome. In other words, your liver has to have been damaged by the disease
Residual Functional Capacity
If you don't meet the requirements of the liver disease listing, but you can demonstrate that your symptoms or the side effects of the medication reduce your capacity to work, you may still qualify for benefits. Social Security will evaluate your symptoms and the restrictions you doctor has placed on your to come up with your "residual functional capacity" (RFC), and then decide if you are able to do any type of work based on your education level, your skills, and your age.
Getting Legal Help
If you or a loved one needs to pursue a disability claim or wishes to discuss claim eligibility, give Disability Professionals a call at 855-201-9569 or email Disability Professionals  to set up your appointment today.