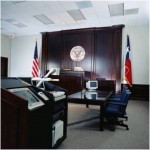 No matter where you are, the staff at Disability Professionals can help you with your Social Security Disability claim. We serve a nationwide clientele from our headquarters in centrally located Kansas City. The staff at Disability Professionals knows disabled people need money sooner rather than later, but the backlog in processing disability claims at the Social Security Administration is sending many claimants into financial ruin. The disabled are waiting month after month, while bills, including medical bills for their disability, pile up. Some have had their homes threatened by foreclosure, eviction and utility shut-off notices. Weeks turn into months and hope slowly fades. Credit scores tank.
Although the increase in the number of disability claimants was foreseen, the Social Security Administration was unprepared for the flood of disability claims, which created a bigger backlog in an already overloaded system.
The staff at Disability Professionals can help. Our team helps the disabled get the benefits they deserve by filing the first claim with complete information and proof of benefits deserved, which will lower the risk of the claim being rejected on a simple omission. Our staff also represents clients in their appeal after they've had their self-filed claim rejected. We understand the challenges the disabled face and the importance of getting the benefits they deserves. Give us a call. Let us help you.
Getting Legal Help
If you or a loved one needs to pursue a disability claim or wishes to discuss claim eligibility, give Disability Professionals a call at 855-201-9569 or email DisabilityProfessionals to set up your appointment today.