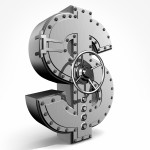 The staff at Disability Professionals is once again reminding persons who receive Social Security Disability benefits to make the switch to either direct deposit or Direct Express Debit MasterCard now, before the March 1 deadline.
We want to make certain that all our clients know that the Social Security Administration is going paperless on March 1. If you currently receive a paper check for Social Security disability benefits, that will end on March 1. Your benefits remain intact, but you must choose either a direct deposit or a Direct Express Debit MasterCard to have access to your benefits. No more paper checks will be issued after March 1.
The U.S. Treasury Department has reported that millions of beneficiaries have not yet made the switch even though they have known that the change to a paperless system was coming. With only weeks before the switch, the Treasury Department is urging benefit recipients to make the necessary changes now and either direct deposit or the Direct Express Debit MasterCard card.
The paperless system will save the Social Security Administration millions in mailing and administrative costs, and will also ensure safe delivery of disability benefits. Paper checks can be stolen and forged. There is no "opting out" of the paperless system either. "Switching to an electronic payment is not optional — it's the law," said David Lebryk, commissioner of the Treasury Department's Financial Management Service. "If you or a loved one still receive paper checks for your benefit payments, now is the time to switch. It's free and easy - just call 1-800-333-1795 or visit www.GoDirect.org."