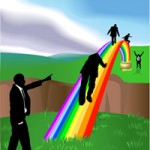 In order to alleviate the burdens of a debilitating condition while awaiting a determination of benefits, the Social Security Administration is expanding a program that fast-tracks disability claims for serious illnesses. Individuals stricken with cancer, early-onset Alzheimer's and Lou Gehrig's disease whose claims would normally linger on for months or years before a determination, will be seeing benefits sooner.
The program will also relieve some of the workload of the Administration which has been swamped by disability claims since the last recession; disability claims are up by more than 20 percent from 2008.
The Compassionate Allowances program approves many claims for a select group of conditions within a few days. Good news for the sufferers of serious illnesses. The program has been expanded to include a total of 200 diseases and conditions; many of  them are rare; all serious enough that they leave no doubt that people afflicted with them meet the government's definition of being disabled. With proper documentation, the claims are accepted.
Getting Legal Help
If you or a loved one needs to pursue a disability claim or wishes to discuss claim eligibility, give Disability Professionals a call at 855-201-9569 or email DisabilityProfessionals to set up your appointment today.