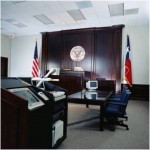 Living with a disability is difficult enough without also having to navigate what could be a long road to receiving Social Security disability benefits. You need to find a team of disability benefit experts that know the claims process and can help you file a complete and thorough claim the first time, so you can reduce the risk of an immediate rejection.
In searching for Social Security disability benefit experts, look for the following criteria:
Experience with all disability options.  For many individuals, Social Security disability benefits are available to help compensate for the challenges of many conditions, and any number of insurance claim options may be available — from health insurance to a private disability insurance policy. The experienced people at Disability Professionals understand how to find all available options to help their clients and fight the many potential road blocks that can prevent them from receiving the full benefits they deserve.
Understanding of Social Security Administration rules and procedures. Anyone who has paid into Social Security for a certain period of time may have a right to expect Social Security disability benefits, but without an professional who understands the complex rules and processes that can lead to a successful filing, claimants often face denied or reduced claims that do not meet their needs.
Compassionate support.  Individuals filing for Social Security disability must simultaneously deal with the daily challenges of their physical or mental conditions and complex legal issues. The staff at Disability Professionals understands the unique issues you face. We answer your questions promptly and provide the full support and resources to go through a stressful and confusing situation with a minimum of stress.
The Initial Consultation is Key in Choosing a Disability Professional
Your first contact with our Social Security disability team may be the most valuable opportunity for assessing your ability to work together for the best possible results. This is the time when we identify the options available to you—and you determine if we can provide the full range of support you need. If you are unable to work and have not yet filed a claim for disability benefits, or if your claim has been unfairly reduced or denied, you need disability professionals with extensive experience.
Getting Legal Help
If you or a loved one needs to pursue a disability claim or wishes to discuss claim eligibility, give Disability Professionals a call at 855-201-9569 or email DisabilityProfessionals to set up your appointment today.