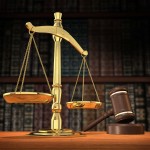 Recently a man who had collected Social Security disability benefits while still working was convicted of fraud for receiving more than $150,000 in benefits that he was not entitled to.
The fifty-year old Baltimore man was convicted of Social Security disability fraud, federal health benefit program fraud and health care fraud. The man has also received Medicare benefits for his disability and a low-income subsidy for prescription drugs.  And where was the man working….. at the  Social Security Administration as a benefits authorizer.
The man faces up to 20 years in prison and will be sentenced on January 3.
The professionals at Disability Professionals want to make certain you get the Social Security benefits you are entitled to. If you or a loved one needs to pursue a disability claim or wishes to discuss claim eligibility, give Disability Professionals a call at 855-201-9569 or email DisabilityProfessionals to set up your appointment today.