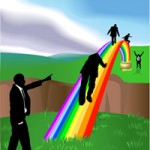 People receiving disability benefits often panic when they are advised by the Social Security Administration that their disability benefits will convert to retirement benefits at age 66. The staff at Disability Professionals often receives questions on the concern over loss of benefits.
There is no loss of benefit amount, the benefits are simply no longer deemed "disability benefits." The monthly benefits continue in the same amount. There is nothing for a claimant to do; no additional paperwork is needed. The benefits will simply draw on a different fund for retirement.
Getting Legal Help
If you or a loved one needs to pursue a disability claim or wishes to discuss claim eligibility, give Disability Professionals a call at 855-201-9569 or email Disability Professionals  to set up your appointment today.