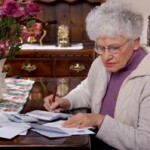 That sharp jab of pain that hits your side when you move, the knife-like pain that shoot through your ankle and up your leg.... bone spurs can cause excruciating pain depending on where they are located. While the Social Security Administration does not have a specific listing for bone spurs when it comes to classifying a disability for benefits, it is possible to receive benefits, if the bone spurs cause a dysfunction of a joint or a disorder of the spine.
Bone spurs are bony growths along the edges of a bone; they tend to form as a result of swelling or damage in and around joints. Arthritis is often cited as one of the causes of bone spurs. These bony growths can cause weakness in the extremities, numbness, severe back pain, severe neck pain, mobility restriction, pain radiating down the arms and legs and tendonitis.
If you can meet the criteria of the SSA's Blue Book for the disability you claim, it is possible to get disability benefits due to bone spurs.
Getting Legal Help
If you or a loved one needs to pursue a disability claim or wishes to discuss claim eligibility, give Disability Professionals a call at 855-201-9569 or email DisabilityProfessionals to set up your appointment today.