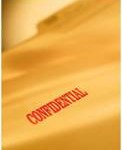 The population of ticks is expected to be up this year, especially in the Northeastern United States, and Lyme disease is a bacterial infection that you get through the bite of a deer tick. Those who contract Lyme disease can face an uphill challenge with the progression of the disease and its exacerbations and remissions.
Lyme disease generally has three stages and can begin with flu-like symptoms and a bull's eye rash. If left untreated, symptoms can become more severe and include:
muscle, joint, and tendon pain
loss of muscle control in the face
dizziness
meningitis
altered mental state
shooting pains that disrupts sleep
heart rhythm abnormalities
The last stage of Lyme disease can begin months to years after the initial bite. Individuals suffer severe and chronic symptoms, which can damage function of the brain, nerves, eyes, joints, and hearts.
The severity of Lyme disease an individual suffers will depend on their body chemistry and when the Lyme disease was detected. How effective the treatment for Lyme disease is will depend on when the disease was diagnosed and how soon treatment started.
If individuals can that the effects of the Lyme disease interfere with their ability to work so much that they cannot work, then receiving Social Security disability benefits is possible. Although there is no specific listing for Lyme disease, individuals may qualify under musculoskeletal, cardiovascular, mental or inflammatory arthritis listings.
Getting Legal Help
If you or a loved one needs to pursue a disability claim or wishes to discuss claim eligibility, give Disability Professionals a call at 855-201-9569 or email Disability Professionals  to set up your appointment today.