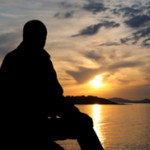 The painful bladder condition known as interstitial cystitis is a chronic inflammation of the wall of the bladder which causes localized pain and pain during urination. Although interstitial cystitis does not have a specific disability listing in Social Security's listing of impairments (the "blue book"), you may be able to receive disability benefits when IC is  present with other impairments, worsened by other impairments, leads to other impairments.
Symptoms of IC include:
pain in the pelvis
pain during sex
discomfort during urination
an increased urge to urinate
frequent urination.
Symptoms of IC may not always be constant, as the condition commonly goes into periods of remission where there are no symptoms at all. The long-term effects of interstitial cystitis can include incontinence, sleep disturbances due urinary frequency, depression, anxiety, chronic pain, and negative effects on personal relationships.
To prove your symptoms of IC, tests including urinalysis, urine culture, urine cytology, cystoscopy, and biopsy of the bladder wall may be ordered. These tests are not the only medical evidence that will be accepted to prove IC; any practices or tests that are medically accepted may be used to prove that you suffer from IC. Your medical history, physical examination notes, and test results will all be assessed to determine if you have IC.
If your IC does not enable you to work, but Social Security denies your claim, you can still receive disability benefits if you can show that interstitial cystitis prevents you from doing any type of work. Social Security will use a Residual Functional Capacity (RFC) to determine what your maximum abilities are and determine your ability to do work on a "regular and continuous basis," which means what work you can do eight hours a day, five days a week.
Getting Legal Help
If you or a loved one needs to pursue a disability claim or wishes to discuss claim eligibility, give Disability Professionals a call at 855-201-9569 or email Disability Professionals  to set up your appointment today.