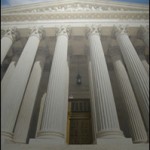 The simple answer is: get professionals to prepare your claim. The fact of the matter is the Social Security Administration turns down roughly 65 percent of all first-time claims. For this reason, you need a Kansas City Social Security Disability Attorney.
The Social Security Administration Disability claims examiner and Administrative Law Judge will examine your case, and an experienced attorney can substantially increase your chances of getting that disability claim approved the first time. For one thing, when you are represented by legal counsel, the claims paperwork has a better chance of being completed correctly and thoroughly the first time. One of the most cited reasons for denial of disability benefits is the "technical denial" – something just doesn't meet the filing criteria for the claim. An experienced representative from Disability Professionals can prevent that from occurring.
Often a claimant will wait until his or her claim is denied the first time and then seek legal representation. This is a mistake. Statistics show that the chances for success at the "Reconsideration" level are actually lower then when you initially apply (approximately 13%). This is why having an experienced representative from Disability Professionals from the outset of the claim is crucial to getting your benefits faster.
We will help you gather the medical evidence that best supports your claim of disability. Ultimately, it is the medical evidence that is given the most weight in determining the legitimacy of your claim. The better and more thorough the records, the better the chances for a successful claim.
The staff at Disability Professionals will also be able to spot issues with your claim that may cause a delay in the claim, or negatively impact the success of your claim. We know what to look for and how to remedy any potential weaknesses in the claim.
Lastly, we will help you prepare for your hearing before the Administrative Law Judge in order to help you understand what the judge is looking for and what types of questions he or she may ask.
Getting Legal Help
If you or a loved one needs to pursue a disability claim or wishes to discuss claim eligibility, give Disability Professionals a call at 855-201-9569 or email DisabilityProfessionals to set up your appointment today.