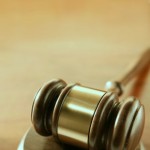 When you file a claim for disability with the Social Security Administration, the agency will first determine whether or not you, as the claimant, meet the basic requirements to be eligible to file a claim.
You will need to have worked enough years according to disability law and the agency will want to know if you are currently working you're your application makes it past the initial stage, it will then be forwarded to the Disability Determination Services office in the applicable state. This agency works with doctors and specialists to consider the medical evidence regarding you medical condition, when the condition first manifested, how your condition limits your activities, any medical test results and treatment you've received or are currently receiving.
To make a disability benefit judgment, the state agency staff may ask for additional tests.
Making the Disability Determination
The agency will use a five-step "test" to decide if whether or not you are sufficiently disabled to receive disability benefits, which include the following:
Are you working, and do your earnings exceed a certain amount?
Is your medical condition severe enough?
Is your condition on the "List of Impairments" covered for disability?
Can you perform the work you did before the injury?
Can you do any other type of work?
There are many additional rules regarding Social Security benefits if you are blind or visually impaired and the experts at Disability Professionals can help you navigate the special circumstances that apply to you.
When the state agency reaches a decision regarding a Social Security disability benefit, it informs you by mail. Letters of approval show the amount of the Social Security benefit and the timeframe in which you can expect to receive them you're your claim was denied, the letter will explain the appeals process available to you. You are strongly encouraged to appeal as the majority of cases if taken through the appeals process are eventually successful in obtaining benefits.
Getting Legal Help
If you or a loved one needs to pursue a disability claim or wishes to discuss claim eligibility, give Disability Professionals a call at 855-201-9569 or email DisabilityProfessionals to set up your appointment today.