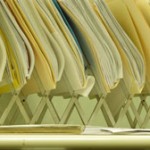 Our previous blog, Workers' Compensation Benefits Offset Social Security Disability Payments discussed that workers receiving worker's compensation would have their Social Security disability benefits reduced. Now we will cover how the offset of benefits is calculated:
To calculate the amount of the offset, Social Security first determines what it calls the "applicable limit," or the maximum total monthly amount of combined benefits that the recipient is allowed to get under federal law.
When a claimant receives more money than the applicable limit in any given month, then Social Security offsets (or reduces) SSDI in the amount required to bring the total back down to the applicable limit. Worker's compensation offsets of SSDI happen more often to those with lower incomes when they were working, because the applicable limits are lower and exceeded faster once the worker starts to receive SSDI and worker's compensation.
The applicable limit is the higher of either:
80% of the worker's pre-injury income, called "average current earnings," or
the total amount of SSDI received by all of the members of the recipient's family in the first month that worker's compensation is received, called the "total family benefit."
For most SSDI recipients, the 80% of earnings figure will be higher, and Social Security will use that figure in the offset calculation.
Getting Legal Help
If you or a loved one needs to pursue a disability claim or wishes to discuss claim eligibility, give Disability Professionals a call at 855-201-9569 or email DisabilityProfessionals to set up your appointment today.