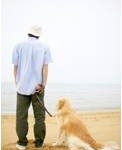 In continuing our series on workers' compensation and Social Security Disability Benefits, Disability Professionals wants you to know how workers' compensation lump sum settlements are considered by Social Security.
Many workers' compensation claims are settled before a hearing or trial, and claimants often opt for an immediate lump sum settlement in lieu of monthly payments. Social Security "budgets" the lump sum settlement by offsetting SSDI benefits to account for a large payment to the claimant.
Social Security will look at the language of the settlement document and use a basic conversion method to figure out the new monthly disability benefit amount. Social Security dividing the lump sum by the periodic workers' compensation payment that the person had been receiving, and then applying the SSDI offset for the remaining months.
Read: Workers' Compensation Benefits Offset Social Security Disability Payments
Read: How Social Security Calculates the Worker's Compensation Offset
Getting Legal Help
If you or a loved one needs to pursue a disability claim or wishes to discuss claim eligibility, give Disability Professionals a call at 855-201-9569 or email DisabilityProfessionals to set up your appointment today.