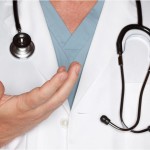 Ulcerative colitis is a painful, severe and potentially life-threatening form of inflammatory bowel disease, or IBD. Colitis results in inflammation and ulceration of the large intestine, which causes it to thicken and scar so it cannot extract excess fluid from feces. Patients with ulcerative colitis often experience complications, such as colon rupture, colon cancer, fistulas, and the formation of abscesses around the anus.
Symptoms of Colitis
People suffering with ulcerative colitis suffer symptoms as well as attacks of the disease. Symptoms can include weight loss, fatigue, fever, loss of appetite, alternating periods of diarrhea and constipation, and rectal bleeding. Attacks may involve pain, bloody diarrhea and abdominal cramping.
Diagnosis and Treatment of Colitis
Ulcerative colitis is diagnosed by using a barium x-ray or colonoscopy. Most people are treated with medication, but in severe cases, surgery may be required to remove the diseased colon. Surgery is the only known cure for this ulcerative colitis. Unfortunately, surgery can sometimes lead to short bowel syndrome (SBS), which is also a condition under which people can receive disability benefits.
Disability Benefits for Ulcerative Colitis
To qualify for disability benefits under the IBD listing, you must be diagnosed with IBD, plus have a specific complication of anemia, bowel obstruction, perineal disease with an abscess or fistula, or abdominal mass. If you have significant weight loss, you can qualify under the SSA's disability listing for weight loss, which requires a BMI of 17.5 or less.
If you don't have one of the above complications or large weight loss, you may also qualify for disability benefits if you can show that your symptoms make it impossible to work.
Getting Legal Help
If you or a loved one needs to pursue a disability claim or wishes to discuss claim eligibility, give Disability Professionals a call at 855-201-9569 or email Disability Professionals  to set up your appointment today.