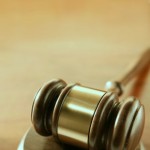 At Disability Professionals we understand that your Social Security Disability benefits check can't come soon enough. Once approved for benefits, your first benefit award (direct deposit in the majority of cases) should arrive within 2 or 3 months. If it does not arrive you should contact your representative at Disability Professionals.
The first correspondence you should receive from Social Security is the Notice of Award, which should arrive within 45 days of the approval for benefits. SSA recommends that claimants who do not promptly receive this notice contact the office handling the case, or you may ask us here at Disability Professionals for assistance. If you do not receive the Notice of Award within 45 more days, then the module manager will need to investigate and we can help you with that as well.
Sometimes it becomes necessary to contact the local SSA office and some claimants like to contact their state representatives. Every Senator's and Representative's office have staff members who deal with SSA matters for the constituents. When a congressional office makes an inquiry into a Social Security matter, the agency moves a little faster to find the answer.
The professionals at Disability Professionals want to make certain you get the Social Security benefits you are entitled to. If you or a loved one needs to pursue a disability claim or wishes to discuss claim eligibility, give Disability Professionals a call at 855-201-9569 or email DisabilityProfessionals to set up your appointment today.