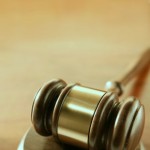 If you, like most others, have waited months or years to have your disability appeal heard, you understand that this is the golden moment for you to prove that you really are disabled and in need of disability benefits.
Before you walk into the hearing, keep the following things in mind in order to be properly and fully prepared to present your case:
Be honest. Elaborate on questions as you and your disability attorney have discussed. Be prepared to give specific details on how your condition affects your ability to hold meaningful employment.
Dress appropriately and respectfully. That means for men, a tie, and for ladies, a skirt or dress pants if possible. Wearing tattered clothes to demonstrate poverty, which in fact may be your situation, is disrespectful to the court and judge. Borrow something nice to wear if you must.
Make certain you bring any new records with you. While your attorney should have everything in his files, any new material you have received should be brought to the court that day.
Bring witnesses. A family member, your doctor, a co-worker who knows your condition and has witnesses how limiting it is will help your case.
 Getting Legal Help
If you or a loved one needs to pursue a disability claim or wishes to discuss claim eligibility, give Disability Professionals a call at 855-201-9569 or email DisabilityProfessionals to set up your appointment today.