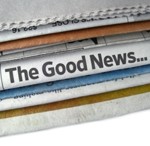 Our previous blog dealt with meeting the requirement for Social Security disability benefits under the diagnosis of depression. In fact, most claims for depression-related impairments are approved under the "medical-vocational allowance."
In evaluating how your mental state affects your ability to work, Social Security will look at your ability to:
Understand, remember and carry out simple instructions
Make simple decisions involving your job
Interact appropriately with supervisors and co-workers
Deal with changes in work routine
If Social Security agrees that you cannot do any unskilled work, you will be granted disability benefits. If, however, Social Security decides that you can work, but that you have a physical impairment that would limit your work to only a sedentary job, you could also receive disability benefits.
Getting Legal Help
If you or a loved one needs to pursue a disability claim or wishes to discuss claim eligibility, give Disability Professionals a call at 855-201-9569 or email DisabilityProfessionals to set up your appointment today.