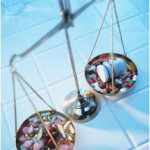 In an effort to cut costs, save time and improve service, the Social Security Administration (SSA) announced that it was entering a partnership with Kaiser Permanente, one of the nation's largest healthcare providers, to electronically transmit complete medical records for its patients to the agency, after the appropriate patient consent.
Every year the SSA requests roughly 70,000 patient files from Kaiser and the new electronic transmission process will save time and money for both partners and help Social Security make faster and more accurate decisions for its waiting claimants.
This is not the first the SSA has entered into an agreement to exchange medical records electronically, but it is the first agreement with a healthcare provider this size.
Getting Legal Help
If you or a loved one needs to pursue a disability claim or wishes to discuss claim eligibility, give Disability Professionals a call at 855-201-9569 or email DisabilityProfessionals to set up your appointment today.