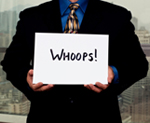 The Social Security Administration is so overwhelmed by disability claims that some claims review officials are awarding benefits without adequately reviewing applications, which could potentially add to the program's eventual insolvency, congressional investigators reveal in a new report.
In 25 percent of the cases reviewed by congressional staff investigators, decisions to award benefits "failed to properly address insufficient, contradictory or incomplete evidence." In many cases, SSA officials approved disability benefits without adequate medical evidence or an explanation of the medical basis for the decision.
Administrative law judges appeared to struggle with having a feasible way to reduce the backlogs and shortcutting the review process was the easiest solution. The judges are expected to rule on 500 cases a year; one judge decided an average of 1,800 cases per year for three straight years, the report said.
"The administrative law judges are not looking at the cases because the pressure from Social Security is to get the cases out," said Sen. Tom Coburn, M.D. of Oklahoma, the top Republican on the subcommittee. The backlog has faced the Social Security Administration for years.
Disability claims typically increase in a down economy because many working disabled are laid off and then need to apply for benefits.
Getting Legal Help
If you or a loved one needs to pursue a disability claim or wishes to discuss claim eligibility, give Disability Professionals a call at 855-201-9569 or email DisabilityProfessionals to set up your appointment today.