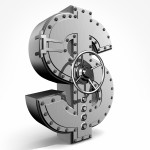 More than 56 million Social Security recipients, including those that receive disability benefits will see their monthly payments go up by 1.7 percent next year.
The increase starts in January and is part of a cost-of-living adjustment, or COLA, increase. As a result of a low rate of inflation the 2013 amount is one of the smallest increases in Social Security payments since automatic adjustments were adopted in 1975.
Unfortunately, some of next year's COLA could be leveled by higher Medicare premiums, which are deducted from Social Security payments. The Medicare Part B premium, which covers doctor visits, is expected to rise by about $7 per month for 2013.
Getting Legal Help
If you or a loved one needs to pursue a disability claim or wishes to discuss claim eligibility, give Disability Professionals a call at 855-201-9569 or email DisabilityProfessionals to set up your appointment today.