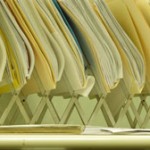 Just as every Social Security Claim is different, so is the length of time for a Social Security Disability Appeal. There is simply no concrete timeline for each step of the appeals process, but there are a few facts that can help you understand what is involved in the appeals process:
There are no deadlines for disability cases, although the Social Security Administrative will often say that it will take 90-120 days for processing an initial claim;
An individual's impairments and amount of medical evidence to be poured through affects the time period for a decision. Some conditions offer an easy decision of disability; others take longer.
Sometimes a case is assigned to a claims examiner or administrative law judge who has three hundred other cases to work on, and sometimes you get lucky and your case is assigned to an examiner or judge who only has ninety cases on their schedule.
Most states require that claimants who want to appeal first file a request for reconsideration with the state disability determination agency, but yet some states have stopped requiring this. If you live in New York or Pennsylvania you do not have to file for reconsideration, so you can file a request for appeal hearing right after receiving a denial. This step alone can shave three to four months off the time it takes to win an appeal.
On average, reconsiderations are completed in four months or less, and hearings before administrative law judges are granted about nine to twelve months after a hearing is requested. But sometimes, unfortunately, reconsiderations take six months or more, and hearings can take a year or more to be scheduled.
Getting Legal Help
If you or a loved one needs to pursue a disability claim or wishes to discuss claim eligibility, give Disability Professionals a call at 855-201-9569 or email DisabilityProfessionals to set up your appointment today.