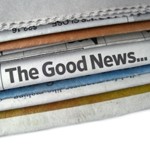 Once you've been approved to receive Social Security disability benefits, you may wonder how long you can expect to receive them, or if something could happen that would terminate your benefits.
Normally, your benefits continue until your reach retirement age in which case still receive benefits, but they are no longer considered "disability" benefits, but simply "retirement benefits."
Your benefits will continue throughout your lifetime, unless you earn too much money from work that you are able to do, or if you receive an amount from any other retirement accounts higher than the income limits set by Social Security. In 2012, if you earn more than $1,010 per month, your disability benefits will be suspended.
If you are earning wages, you may be eligible for medical expense offsets, or if you are in a trial period at work, you may also not immediately incur a suspension. In order to understand the parameters of these rules, check with your local Social Security Administration or contact Disability Professionals and speak with attorney who specializes in Social Security Disability benefits.
Getting Legal Help
If you or a loved one needs to pursue a disability claim or wishes to discuss claim eligibility, give Disability Professionals a call at 855-201-9569 or email DisabilityProfessionals to set up your appointment today.