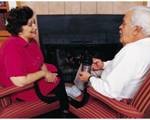 Getting Social Security disability benefits for irritable bowel syndrome is difficult, but not impossible. Irritable bowel syndrome, or IBS is an inflammatory bowel disease that affects millions of individuals, women more so than men. Characterized by alternating periods of diarrhea and constipation, the debilitating symptoms of IBS also include abdominal cramping and bloating, and sometimes a significant amount of anxiety and stress. Between 20% and 50% of all visits to the gastroenterologist involve irritable bowel syndrome.
Does IBS Cause Disability?
IBS is not currently included in the SSA's Listing of Impairments, but if you can prove that your symptoms are painful, disruptive, and distracting enough to keep you from working a full-time job, you may be able to qualify for benefits.
You will need to show the SSA that your IBS is severe and has lasted 12 months. Your medical records need to show how your IBS symptoms interfere with your ability to work. Your doctor will need to include an opinion of how IBS limits you. Social Security is supposed to consider any ailment that reduces your productivity by over 20 percent as disabling.
After reviewing your claim and supporting medical evidence, Social Security will creates a "residual functional capacity" (RFC) assessment for you, that shows what you can and cannot be expected to do. Depending on what restrictions your RFC includes, Social Security may decide that you can't do your prior job, and may even decide that, given your age, job skills, and education level, there are no jobs you can do. For more information, see our section on how RFCs are used to decide disability claims.
Getting Legal Help
If you or a loved one needs to pursue a disability claim or wishes to discuss claim eligibility, give Disability Professionals a call at 855-201-9569 or email Disability Professionals  to set up your appointment today.