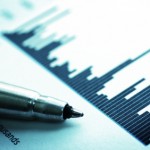 Did you know that 12 percent of people in the United States are considered disabled and 2,327,840 disability benefit applications are filed every year? Below is the Social Security Administration's breakdown of what happens after the initial claim is filed.
69 percent go through the initial phase for consideration (approximately 1,608,524)
31 percent (714,778) are given a "technical denial," for an explanation of technical denial see our blog "What Is a Technical Denial?" 
37.9 percent are awarded benefits (609,498)
62.1 percent of applications are denied (999,026)
48 percent of denial go on to appeal (477,967)
9.7 percent of appeals are approved (46,232)
90.3 percent of appeals are denied (431,735)
18 percent continue with the appeal (77,349) to a hearing with the administrative law judge, then next to the appeals council and next to federal court
81.4 percent of claimants who continue their appeal are

approved

for benefits (62,986); 18.6 percent are denied (77,359)
Once a claim for benefits has been approved, the claimant can begin receiving benefits six months after the date the SSA determined the disability began. The claimant may also file a claim to receive "back pay" for the benefits lost during the five-month waiting period.
Getting Legal Help
If you or a loved one needs to pursue a disability claim or wishes to discuss claim eligibility, give Disability Professionals a call at 855-201-9569 or email DisabilityProfessionals to set up your appointment today.