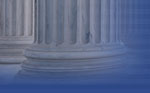 The Social Security Administration recently expanded the number of Compassionate Allowance Conditions to 52 new conditions. The new list mostly encompasses neurological disorders, cancers and rare diseases.
Through the Compassionate Allowance program, Americans with the most seriously disabling conditions receive their benefits through a fast-track where months or years of waiting on benefits are cut to days.
Since the program began, the Administration has processed 173,000 applications and approved benefits for nearly 61,000 people in the past year alone. The addition of 52 new conditions brings the total number of recognized Compassionate Allowances to 165. According to the SSA the conditions include, among other: certain cancers, adult brain disorders, a number of rare genetic disorders of children, early-onset Alzheimer's disease, and immune system conditions.
Getting Legal Help
If you or a loved one needs to pursue a Compassionate Allowance disability claim or wishes to discuss claim eligibility, give Disability Professionals a call at 855-201-9569 or email DisabilityProfessionals to set up your appointment today.