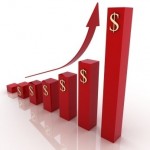 The number of Social Security Disability claims continues to rise and some members of Congress would like to politicize that fact, hurling accusations at the growing dependence on the disability insurance program, instead of investigating the demographic trends.
In 2011 the number of disabled in America grew to 8.3 million due to an aging population (the baby boomers), more women workers, new disability laws in the 1980s and a downturn in the economy, which made jobs for the disabled difficult to find.
A study, by the nonpartisan Congressional Budget Office, discovered that, indeed, the biggest jumps in the number of disabled came from aging Baby Boomers. A baby boomers started entering their 50s – 1996 through 2009 – more awards for disabilities were given, which increased the share of disability benefits awarded to older workers from 67 to 76 percent. As the share for older workers grew, the share for younger workers fell, from 31 to 22 percent.
The report has stated that enrollment in the disability benefits program would have increased due to aging baby boomers alone. When more women entered the workforce, the working population increased, which also meant more workers that could eventually become disabled. Changes in the laws that permitted people with mental disabilities and musculoskeletal disorders increased the ranks of the disabled as well, from 38 to 54 percent from 1990 to 2010.
Americans with disabilities can already face discrimination and challenges that their disabilities manifest in their lives. A study of the demographic trends in the last 10-20 years, reveals that enrollment was bound to rise, politics aside.
Getting Legal Help
If you or a loved one needs to pursue a disability claim or wishes to discuss claim eligibility, give Disability Professionals a call at 855-201-9569 or email DisabilityProfessionals to set up your appointment today.