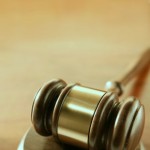 In obtaining Social Security Disability benefits, your initial claim has a 62 percent chance of being denied, but the key is the appeal. More than 80 percent of claimants that continue through the appeals process are awarded benefits, and the majority of those cases are awarded due to the efforts of a disability benefits attorneys who are skilled in preparing and defending the appeal.
The Numbers Behind a Social Security Disability Claim
Did you know that 1 in 5 Americans have some sort of disability and the entire population of disabled persons exceeds the population of New York City? Did you know that approximately 2,327,840 disability benefit applications are filed every year? Below is the Social Security Administration's breakdown of what happens after the initial claim is filed.
69 percent go through the initial phase for consideration (approximately 1,608,524)
31 percent (714,778) are given a "technical denial," for an explanation of technical denial see our blog "What Is a Technical Denial?" 
37.9 percent are awarded benefits (609,498)
62.1 percent of applications are denied (999,026)
48 percent of denial go on to appeal (477,967)
9.7 percent of appeals are approved (46,232)
90.3 percent of appeals are denied (431,735)
18 percent continue with the appeal (77,349) to a hearing with the administrative law judge, then next to the appeals council and next to federal court
81.4 percent of claimants who continue their appeal are approved for benefits (62,986); 18.6 percent are denied (77,359)
Looking at the numbers, you can see that filing an appeal is definitely where the majority of claimants are finally approved for benefits, and in order to make that appeal successful, you need an experienced Disability Professional that is skilled in the appeals process and what the Administrative Law Judge will be looking for at the hearing.  Without representation, claimants are left to hope they have properly prepared the paperwork and have given the judge all the evidence needed to prove a disability exists. With an experienced representation, a claimant has peace of mind that no stone has been left unturned.
Once a claim for benefits has been approved, the claimant can begin receiving benefits six months after the date the SSA determined the disability began. The claimant may also file a claim to receive "back pay" for the benefits lost during the five-month waiting period.
Getting Legal Help
If you or a loved one needs to pursue a disability claim or wishes to discuss claim eligibility, give Disability Professionals a call at 855-201-9569or email DisabilityProfessionals to set up your appointment today.