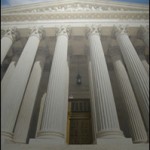 The staff at Disability Professionals urges every one who is receiving Social Security Disability benefits to make the switch to either direct deposit or Direct Express Debit MasterCard now, before the March 1 deadline.
The Social Security Administration is going paperless. No more paper checks for Social Security disability benefits will be generated, starting March 1. Social Security recipients and disabled persons who receive entitlements through the SSA will no longer have the option of receiving a paper check after March 1.
Many seniors agree it's a good thing, especially with the possibility of someone stealing a check out of the mailbox.
Social Security Administration notified benefit recipients that they must switch to electronic payments by March 1, 2013. They may choose between either having their money sent directly to their bank account, or having a Direct Express debit MasterCard.
The U.S. Treasury Department reported that five million checks are still mailed to beneficiaries each month, even though recipients have known for some time that the switch was coming.  With only two months left before the switch, the Treasury Department is urging benefit recipients to make the necessary changes now and either direct deposit or the Direct Express Debit MasterCard card.
"Choosing direct deposit or the Direct Express card makes it easier, safer and more convenient for beneficiaries to receive their payments. Switching to an electronic payment is not optional — it's the law," said David Lebryk, commissioner of the Treasury Department's Financial Management Service. "If you or a loved one still receive paper checks for your benefit payments, now is the time to switch. It's free and easy - just call 1-800-333-1795 or visit www.GoDirect.org."