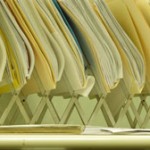 The Social Security Administration (SSA) is reporting an increase in average hearing processing times for disability cases to nearly a year at the end of the first quarter of fiscal year 2013. The increasing backlog means representation by Disability Professionals is vital to claimants' cases.  
In recent days, the SSA has witnessed an increase in hearing-level processing times from 353 days on average, to 361 days. The number of pending claims has also increased to 831,304 compared to 823,191 last year.
A piece of bad news for disability claimants is that Social Security disability examiners are denying a higher percentage of claims at all levels of the process. Just 33 percent of benefits were allowed at the initial application level in 2012, compared to 37 percent in 2009. At the hearing level only 52 percent of Social Security disability benefits were allowed in 2012, compared with 63 percent in 2009. Disability claims without representation have little chance to be successful.
When claimants see representation early disability application process, they immediately improve their chances of receiving SSDI benefits. Experienced Disability Professionals know what the SSA is looking for to prove the claimant is disabled and deserves benefits.
Getting Legal Help
If you or a loved one needs to pursue a disability claim or wishes to discuss claim eligibility, give Disability Professionals a call at 855-201-9569 or email DisabilityProfessionals to set up your appointment today.