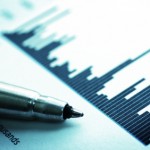 Although we previously touched upon this subject, it seems to be making news again. Depending on the person you talk to in Washington, either the Social Security Disability fund is due to run dry by 2016 if current policies are not changed, or the entitlement program is healthier than you think and everything is fine. So which is it?
Most Americans have heard that Social Security and Medicare have promised tens of trillions of dollars more in benefits than the nation can possibly pay current economic policies. The Social Security's disability trust fund, however, is in even worse shape, and 2016 may see the fund run out of money to pay full benefits.
As the economic conditions in the country worsened and more people were laid off from their jobs, including the disabled who were previously able to work, the health of the disability trust fund got rapidly worse as more people were unemployed and no longer able to fund the program with taxes. And when the disabled started applying for more benefits, (the number of applications has almost doubled in the last 10 years, from 1.5 million a year in 2001 to more than 2.8 million a year in 2012), the fund's balance started to show a sharp depletion in its coffers. .
Although President Obama made it easier for people to apply for disability payments, nothing was changed to grow the program's balance sheet. As the employment numbers go up, so will the balance in the fund. As more of the disabled are hired into jobs, the number of people needing disability payments will also decrease.
The future for the fund may look dim at the moment, but every month that sees job growth means growth of the fund. Watch the jobs' report numbers due out tomorrow. Every job added, means a healthier Social Security Disability fund.