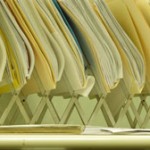 When you file a claim for Social Security Disability Benefits, you can expect to wait some time before you receive a notification of determination. For individuals who are already out of work the wait can seem excruciating as bills pile up, utilities shutoff notices appear, and people are forced to apply for other types of benefits, including food stamps.
To help you understand what's behind the wait, consider the following facts:
The Social Security Disability Backlog, by the numbers:
The number of disability benefits applications grew from 1.5 million in 2001 to 2.9 million in 2011. In 2007, before the recession, there were 2.2 million.
In 2011, nearly 1 million were added to the disability rolls.
Only 4% of people who received disability benefits during a 10-year period from 1996 to 2006 eventually left the program to return to work, according to one study.
In some states, claimants can wait nearly a year for a determination on their disability benefits claim; some have waited two years or more. Each individual state has their own backlog of claims and a different timetable for processing claims. One thing that can virtually ensure a claim won't be rejected due to the need for further evidence, thereby further delaying benefits, is hiring a qualified disability benefits professional.
Getting Legal Help
If you or a loved one needs to pursue a disability claim or wishes to discuss claim eligibility, give Disability Professionals a call at 855-201-9569 or email DisabilityProfessionals to set up your appointment today.