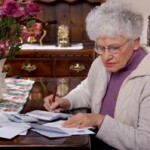 Among the types of Social Security disability benefits available to individuals is the Disabled Widows Benefit. The Social Security Administration created this benefit in 1967. The benefit extends a disabled deceased spouse's coverage for Disability Benefits to the surviving spouse (male or female). If the widow or widower can prove a disability, he or she can also receive benefits based on the deceased spouses' earnings history, which could mean a higher monthly benefit amount. This benefit also allows the surviving spouse to receive disability benefits when they otherwise would not have.
The qualifications for receiving the Disabled Widow's Benefit under Social Security is that the widow must be between 50 and 60 years old within seven years of their spouse's death and prove they are disabled before he or she remarries. Widows 60 or older can receive the benefit without establishing any disability, but simply based on the earnings history of the deceased spouse.
Getting Legal Help
If you or a loved one needs to pursue a disability claim or wishes to discuss claim eligibility, give Disability Professionals a call at 855-201-9569 or email DisabilityProfessionals to set up your appointment today.