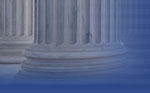 You might think there is only one type of Social Security Disability claim. In fact, there are several that serve a diverse type of claimant. If you are disabled, you may not qualify for one type of disability, but meet the qualifications of another. Read on, for the different types of disability payments available:
SSI (Supplemental Security Income) - For individuals under age 65 who become disabled. Claimants have to meet certain low income requirements before their claim will be considered. For an individual, this means no more than $2000 in assets; for couples, it's $3000 for couples, excluding the home where you live and your vehicle. Benefits are adjusted for income, and individuals eligible for SSI also get Medicaid.
Children's SSI - Disabled children in families that meet low-income requirements may receive SSI, if he or she is disabled. The test for whether or not a child is disabled based on different criteria, which is usually harder to meet, than for adults.
DIWC (Disabled Insured Worker's Claim) - Adults who have worked enough to have "insured status" under the Social Security System are eligible for DIWC. For disability, a worker must have worked above a minimum amount – 5 out of the last 10 years. A person does not have

to file

before their work credits run out, but he or she

must be found disabled

before the work credits run out. Individuals who are eligible for DIWC also receive Medicare.
DIWW (Disabled Insured Widow's/Widower's Claim) - An individual must be 50 years old, be disabled, and have been married to a person who was insured when that person died. The widow/widower

must also become disabled within 7 years of their spouses death

. If a prior divorced spouse dies, the disabled person must have been married to the deceased spouse seven years.  If the Widow/Widower is 60 or over, then he or she does not have to be found disabled.
DAC (Disabled Adult Child) - A child of an insured worker can draw benefits if he or she is found disabled

before age 22

(or found to have become disabled before age 22 if he or she applies later). The child's parent must have died while insured or become disabled and drawing insured status. 

A DAC who is drawing benefits will lose them if he or she gets married to someone other than another person drawing insured disability benefits.

SSDC (Supplemental Security Disability Claim) - This is not a separate type of claim, but it is the name of the type of claim for an individual worker who is both insured and meets low-income requirements for SSI.
 Getting Legal Help
If you or a loved one needs to pursue a disability claim or wishes to discuss claim eligibility, give Disability Professionals a call at 855-201-9569 or email DisabilityProfessionals to set up your appointment today.