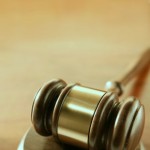 If you think you may be eligible for Social Security Disability benefits, you'll need to have a qualifying injury. The Social Security Administration has strict definitions of what constitutes a disability. According to the Social Security Administration, to receive a disability benefit, you must prove the following:
You cannot work because of your medical condition
The condition has lasted, or is expected to last, at least 1 year, or to result in your death.
The SSA determines the overall ability of the claimant to work. The SSA uses a specific set of regulations and listings describing certain conditions or diseases.  These include:
Musculoskeletal disorders
Growth impairments
Vision disorders
Balance and hearing disorders
Speech disorders
Breathing disorders
Heart and blood vessel diseases
Digestive system diseases
Kidney diseases
Blood and lymphatic diseases
If you think your condition fits the criteria for Social Security Disability Benefits, the people at Disability Professionals can help. Give Disability Professionals a call at 855-201-9569 or email DisabilityProfessionals to set up your appointment today.