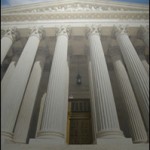 Many people believe there is only one type of Social Security Disability Benefit available to people: that of a physical disability that does not allow you to work. In fact, there are at least five primary types of Social Security Disability Benefits available to anyone who qualifies:
Disability Insurance Benefits – for individuals who have recently worked, usually five out of the last 10 years, and who are now disabled.
Disabled Widow's and Widower's Benefits – for those individuals who are at least 50 and become disabled within a set amount of time after the death of their spouse. An additional requirement is that the late spouse must also have worked enough under Social Security to be insured.
Disabled Adult Child Benefits – for children of people who are deceased or currently drawing Social Security Disability or Retirement Benefits. The child must have been disabled before the age of 22.
For the previous three benefit types, the person qualifies regardless of whether they are wealthy or impoverished.
Supplemental Security Income Benefits – for poverty stricken, disabled adults whether they have worked in the past or not.
Supplemental Security Income Benefits for Children – for poverty stricken, disabled children under the age of 18.
Getting Legal Help
If you or a loved one needs to pursue a disability claim or wishes to discuss claim eligibility, give Disability Professionals a call at 855-201-9569 or email DisabilityProfessionals to set up your appointment today.