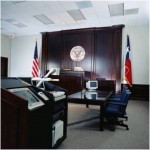 Lay witness testimony is one of those important elements in a disability case that can give significantly enhance a claim for benefits. With some disabilities being very difficult to diagnose, testimony of lay people who know the claimant (family, friends, co-workers) are often in a better position to describe key elements of the disabled person's symptoms.
The following are examples of how lay testimony impacts disability claims:
Mental Impairment: Family members, especially, are able to pick up on the symptoms of diseases such as early-onset Alzheimer's or small strokes. The lay witness can describe incidents over a period of time that demonstrates an increasing loss of mental capacity. Co-workers will notice instances where the person was no longer able to carry out job duties. All of this information paints a picture to the administrative law judge that medical records cannot, which the judge will then use to determine the claimant's mental abilities as they relate to the ability to work a full time schedule.
Autoimmune Disorders:  Some of the most difficult impairments to diagnose are the ones that fall into the category of autoimmune diseases. Sometimes mimicking several different disorders, they reduce a person's capacity to function and support themselves. Some can be easier to observe through their characteristic motor impairments, such as multiple sclerosis and ALS (Lou Gehrig's Disease), but other conditions, such as Chronic Fatigue Syndrome and Reflex Sympathetic Dystrophyare more challenging to narrow down.

Chronic Fatigue Syndrome: This condition is extremely draining and prohibits patients from performing many activities of daily living, including tasks such as dressing, bathing, cooking, driving, and working. Lay witnesses can provide testimony on the magnitude of the disability and provide key information for the Residual Functional Capacity.
Complex Regional Pain Syndrome (CRPS) or Reflex Sympathetic Dystrophy (RSD): This is an intense pain condition is often misdiagnosed with some patients even being referred to psychiatrists before proper treatment. The condition that often begins with an injury, such as an accident or traumatic injury. The pain mechanism in the brain does not turn off and the condition spreads throughout the nervous system. The syndrome is slow moving and patients can appear "normal" to the outside observer. Lay witnesses can testify to the severe pain being suffered by the claimant and how it is affecting daily life and activities.
Getting Legal Help
If you or a loved one needs to pursue a disability claim or wishes to discuss claim eligibility, give Disability Professionals a call at 855-201-9569 or email DisabilityProfessionals to set up your appointment today.