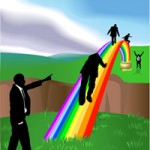 Legally, you do not need a Social Security disability professional to file a disability claim. However, 70 percent of all SSD and SSI disability claims, represented or otherwise, are denied at the first application. In such instances, it can be very helpful to retain the services of a Social Security disability professional to assist with your appeal, but it would be easier to have them from the very beginning.
Many individuals filing a disability claim make the mistake of filing a brand new application when they receive a rejection of the initial application. This will almost certainly be rejected immediately, because there is a specific process for filing appeals to rejected applications, and all that's been done was the filing of a duplicate application. The experienced people at Disability Professional can help claimants avoid such mistakes when filing a disability claim.
When fighting for your disability benefits, Social Security disability professionals can provide the following benefits:
They can increased your chances of winning claims and benefits
Their skill and experience processing Social Security disability cases from initiation to through the appeals process
What does this mean if you are an SSD and SSI applicant who is disabled and in search of help? Even learning everything you can about the benefit approval system might not be the best way to improve the chances of successfully filing an application. An experienced disability expert may be necessary in order to actually receive the benefits you are entitled to.
Getting Legal Help
If you or a loved one needs to pursue a disability claim or wishes to discuss claim eligibility, give Disability Professionals a call at 855-201-9569 or email DisabilityProfessionals to set up your appointment today.