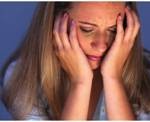 You may have learned that filing for Social Security Disability benefits, no matter how disabled you were, is a long process that can take well over a year to resolve. While you wait for an initial determination or an appeal to be decided, you might want to consider a "Plan B" alternative in case benefits are not awarded in the amount you expect, and are not sufficient enough to cover your financial needs.
To put it more simply, "Plan A" is that Social Security Disability will pay for all your living expenses, including groceries, utilities, and medical care. If Plan A doesn't turn out the way you planned, you'll have a "Plan B" ready to go without worry, and the staff at Disability Professionals thinks every claimant should start thinking about a "Plan B" as soon as he or she files an initial claim.
Consider what other resources you have to draw upon for financial support. Do you have a retirement account that you could cash out early or draw upon in the case of disability? Could you downsize your home? Do you have other tangible assets that could be sold? Any collectibles that are worth some money? Jewelry?  What alternative arrangements could you make for living? Could you move in with someone?
Once you have a Plan A and Plan B, stress over the decision could ease. Whatever happens, you'll be ready for it.
Getting Legal Help
If you or a loved one needs to pursue a disability claim or wishes to discuss claim eligibility, give Disability Professionals a call at 855-201-9569 or email DisabilityProfessionals to set up your appointment today.