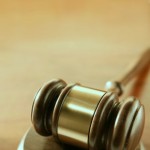 Some judges are more skeptical than others when it comes to believing your claims for disability are valid. One judge may approve only 30 percent of disability cases, while another approves 70 percent.
Sometimes it seems decisions are completely random without rhyme or reason for an approval or denial unless your claim falls under the Compassionate Allowances.
In the case where you draw a skeptical judge, there are three main factors that can help you improve your chances of winning your claim:
Ongoing treatment records. Skeptical judges need prove that you are seeing a doctor or other health care provider regularly for your condition. If your disability is that apparent and disabling, you need to be going to the doctor on a regular basis.
Your treating doctor's records need to show evidence about your capacity to perform various work-like activities.
Skeptical judges almost always rely solely on the medical record and do not consider your testimony. Your disability needs to be described in the medical record, and nothing you say will convince a judge of something else.
Getting Legal Help
If you or a loved one needs to pursue a disability claim or wishes to discuss claim eligibility, give Disability Professionals a call at 855-201-9569 or email Disability Professionals  to set up your appointment today.