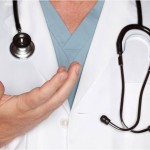 When you file a claim for disability benefits, the Social Security Administration reviews reports from your treating physician. The SSA is required to give significant weight to the opinion of your treating physician, and your doctor must prepare a "Residual Functioning Capacity" assessment, or RFC, that includes information on your limited ability to sit. In addition, your doctor's opinion must be supported by objective medical evidence or the SSA may disregard the findings.
Read our previous post on Sitting Disabilities
If the SSA determines that you are able to perform a sedentary job, don't lose heart! You may still win your claim using the techniques listed below.
Alternative Strategies for Winning a Claim for Sitting Disability
Jobs with a sit or stand option. Your condition may require that you be able to sit and stand or change positions as needed. Typically there are a small number of jobs available with these requirements. If medical evidence shows that you must be able to alternate positions when you want to, you could argue argue that there are no jobs in significant numbers in the job market that accommodate this requirement.
Combination of impairments. Chronic pain conditions such as sitting disabilities can cause a claimant to have depression, anxiety or other impairments that impact the ability to work. The SSA must consider how all a person's impairments affects the ability to work.
Grid rules. Grid rules help older claimants, even if the SSA has determined the claimant can do a sedentary job. The grid rules are a series of tables based on the claimant's age, education, RFC, and the skill level of past work that direct a finding of disabled or not disabled. The grids can frequently help older, less educated claimants win approval.
Getting Legal Help
If you or a loved one needs to pursue a disability claim or wishes to discuss claim eligibility, give Disability Professionals a call at 855-201-9569or email DisabilityProfessionals to set up your appointment today.